Upcoming house concerts:
Fill out our contact form to reserve your seats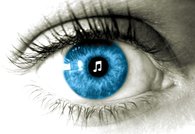 EyeTunes Benefit Concert for CNIB - Wednesday, September 26, 2018 7PM (Doors open at 6:15 PM) Tickets $25
CNIB is an amazing organization that provides life changing help and programs to those with vision loss, enabling them to overcome physical and emotional barriers in their lives. We are very happy to support them again this year and bring you another evening of great music and laughter at the same time! Your talented and lovely hostesses with the mostest, Patty McLaughlin & Ginny Clements will start off the evening and our friend, Ken Allen will also perform. Ken has a beautiful voice and writes beautiful songs. You will love him too!
The wonderful, inspiring and funny, Angie Nussey will make you laugh and cry in the second half with her sometimes moving, sometimes humorous and always beautiful songs! She has performed here several times before and is always a crowd favourite! All performers have generously agreed to donate their time and talent for what is sure to be a great evening of music for a very worthy cause.
---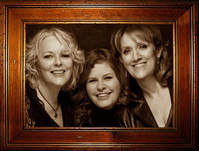 The Marigolds - Saturday, November 3, 2018 8PM (Doors open at 7PM) Tickets $25
Charismatic! Gwen Swick, Suzie Vinnick and Caitlin Hanford, three of Canada's top singer/songwriters, have combined their talents to form the Marigolds. Accompanied by drummer Randall Coryell, the Marigolds are part bluesy, part jazzy, and part traditional country and bluegrass, specializing in angelic harmonies and gutsy playing. Delivering with skill and grace, the Marigolds are a roots-music supergroup in full bloom. In 2010 the Marigolds were nominated for Vocal Group of the Year at the Canadian Folk Music Awards.
They were here back in 2011 and everyone loved them! We're so happy to have them back again. You won't want to miss this!


---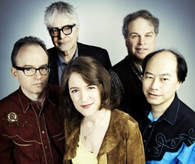 The Wanted - Saturday, April 6, 2019 8PM (Doors open at 7PM) Tickets $25
The Wanted fuse vintage North American folk, blues and country music with rockabilly and rock and roll in a distinctive roots music mash-up. AltCountryForum (Europe's leading roots music publication) describes the band's performances as: "…full of contagious, hip swaying, raucous music…Simply irresistible!"
The Wanted reconstruct an eclectic mix of classics, distilling each song then hijacking the arrangement. Their own material is infused with the spirit of the covers they are wired to—darkly haunting, incisively witty, or just plain fun.
Their show will transport you to another era, so hop on board for a great ride!




---
Past performances:
The Travelling Mabels
- April 18, 2018

Wendell & Wheat
- January 27, 2018
Searson
- November 25, 2017
Joe Jencks
- September 15, 2017
Good Lovelies
- May 23, 2017
Teal & Joyce
- May 6, 2017
Stephen Fearing
- March 26, 2017
EyeTunes Benefit Concert for
CNIB
with
John Prince
,
Patty McLaughlin
,
Mary Bennet
, Jane Jacobs, Ginny Clements, Brian Colborne, John Caseley, John Savage, Hugh & Marion Kilvert, Gary Munshaw, Mad Hatterz Trio (Karen McCagherty, Jesse Longworth & Heather Piggott - January 28, 2017
Over The Moon
- December 16, 2016
​
Boreal
- November 26, 2016
Dirty Dishes
- September 24, 2016
Paul Rumbolt
- May 14, 2016
Patty McLaughlin
(with Ginny Clements & John Savage) - May 14, 2016
Sin and Swoon
- March 5, 2016
Angie Nussey
- January 16, 2016
EyeTunes Benefit Concert for
CNIB
with Lead Pipe Cinch,
Teal & Joyce
,
Patty McLaughlin
with Rosanne Speckert, Ginny Clements, Brian Colborne, Paul Snelgrove, Donna Gingras, John Savage, Hugh & Marion Kilvert - December 16, 2015
Rick Fines
&
Roly Platt
- November 21, 2015
Brother Sun
- October 23, 2015
The Marrieds
- June 6, 2015 for
Barrie Folk Society
The Travelling Mabels
- April 23, 2015
Suzie Vinnick
&
Roly Platt
- January 31, 2015
EyeTunes Benefit Concert for CNIB -
Mary Bennet,
Patty McLaughlin
and
Angie Nussey
- November 15, 2014
Adam Crossley
- October 18, 2014
Ennis
- September 19, 2014
Maria Dunn
- May 2, 2014 for
Barrie Folk Society
Lynn Miles
- April 18, 2014
Dave Gunning
- February 7, 2014
CNIB Benefit Concert -
Roy Hickling
,
Patty McLaughlin
with Brian
Colborne, Gary McLaughlin, Paul Snelgrove - November 23, 2013
Belle Starr
- September 27, 2013
Mark Reeves
- June 29, 2013
Ennis
- May 3, 2013 for
Barrie Folk Society
Chuck Baker
& Sarah Lichti,
Lead Pipe Cinch
,
Patty McLaughlin
- March 23, 2013
Valdy
(opening act: Tyler Knight) - March 7, 2013 for
Barrie Folk Society
Craig Cardiff
- January 27, 2013 for
Barrie Folk Society
Dave Gunning
- May 4, 2012 for
Barrie Folk Society
Suzie Vinnick & Rick Fines
- October 8, 2011 (Fundraiser for
Furry Friends
Animal Shelter)
Garnet Rogers - June 10, 2011 for
Barrie Folk Society
Rosalee Peppard
- May 5, 2011
The Marigolds
- April 16, 2011 for
Barrie Folk Society
The Human Statues - December 3, 2010 for
Barrie Folk Society
John Wort Hannam
- September 22, 2010 (
ArtsCan Circle
Fundraiser)
Soul Surfers - February 26, 2010 for
Barrie Folk Society
Suzie Vinnick
- November 20, 2009
Katherine Wheatley
- October 23, 2009
John Wort Hannam
- November 21, 2008 (
ArtsCan Circle
Fundraiser)
Angie Nussey
- September 5, 2008 for
Barrie Folk Society
The Good Lovelies
- February 16, 2008 for
Barrie Folk Society